How do you want
to connect to
better health?
Welcome to Live Well STL! We're just getting started and we're adding new events and resources every day. So, explore the site today and visit us often to see what's new.
Please remember to check with your doctor before beginning any new physical activity. Also, events are subject to change so call ahead before attending.
Health Tip of the Day: Banana Ghosts with Healthy Chocolate Dip
This cute and spooky treat is not only good, but good for you! One serving of the chocolate dip has 115% of the daily value of Vitamin A. The dip is also low fat, gluten free, and vegan. The secret to all the vitamins and yummyness will surprise you! Sweet Potatoes! Unlike regular potatoes, they aren't grainy at all. So a quick trip through the food processor with cocoa, vanilla, and a hint of coffee turns these tubers into a smooth, creamy chocolate dip.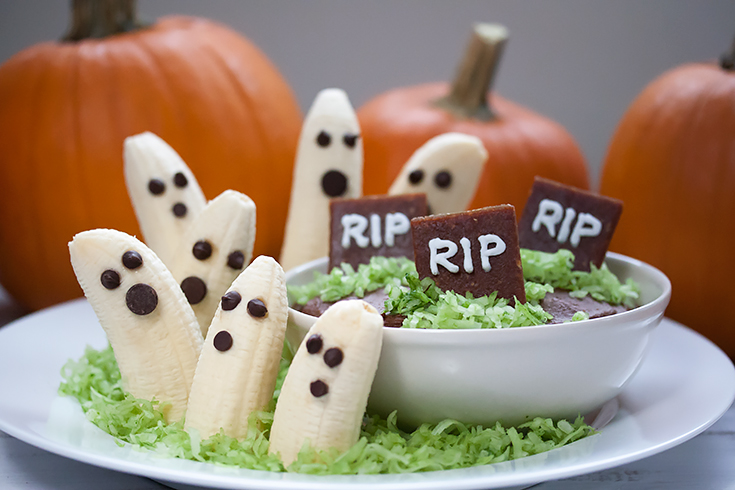 Ingredients for Chocolate Dip:
2 c cooked orange sweet potato (from 2 sweet potatoes, each about 6-7 in, baked or microwaved)
½ c cocoa powder (Dutch-process or regular)
½ c agave nectar (or use dates)
2 Tbsp almond butter
2 tsp vanilla extract
1 tsp imitation butter flavor (optional)
½ tsp instant espresso powder or instant coffee
½ tsp salt
almond milk (if needed to thin)
Directions:
Combine all ingredients in a food processor. Process until smooth, about 1-2 minutes. (Stop to scrape the sides of the food processor as needed.)
To pair the dip with the spooky bananas, cut bananas in half and use chocolate dip to make a face.
http://www.veggie-quest.com/2015/05/low-fat-chocolate-frosting-vegan-soy-free/
http://www.veggie-quest.com/2015/10/banana-ghosts-with-healthy-chocolate-dip-dairy-free/