How do you want
to connect to
better health?
Welcome to LiveWellSTL! We are adding new events and resources every day. So, explore the site today and visit us often to see what's new.
Please remember to check with your doctor before beginning any new physical activity, weight loss, or nutrition plan. Also, events are subject to change, so always be sure to call ahead before attending.
Health Tip of the Day: No-Bake Pumpkin Oatmeal Energy Bites
In the mood for all things pumpkin? Then check out fall-inspired this recipe! These bites are a great go to snack for a little boost of energy throughout the day. Packed with healthy fats, good carbs, and whole grains, you can't go wrong!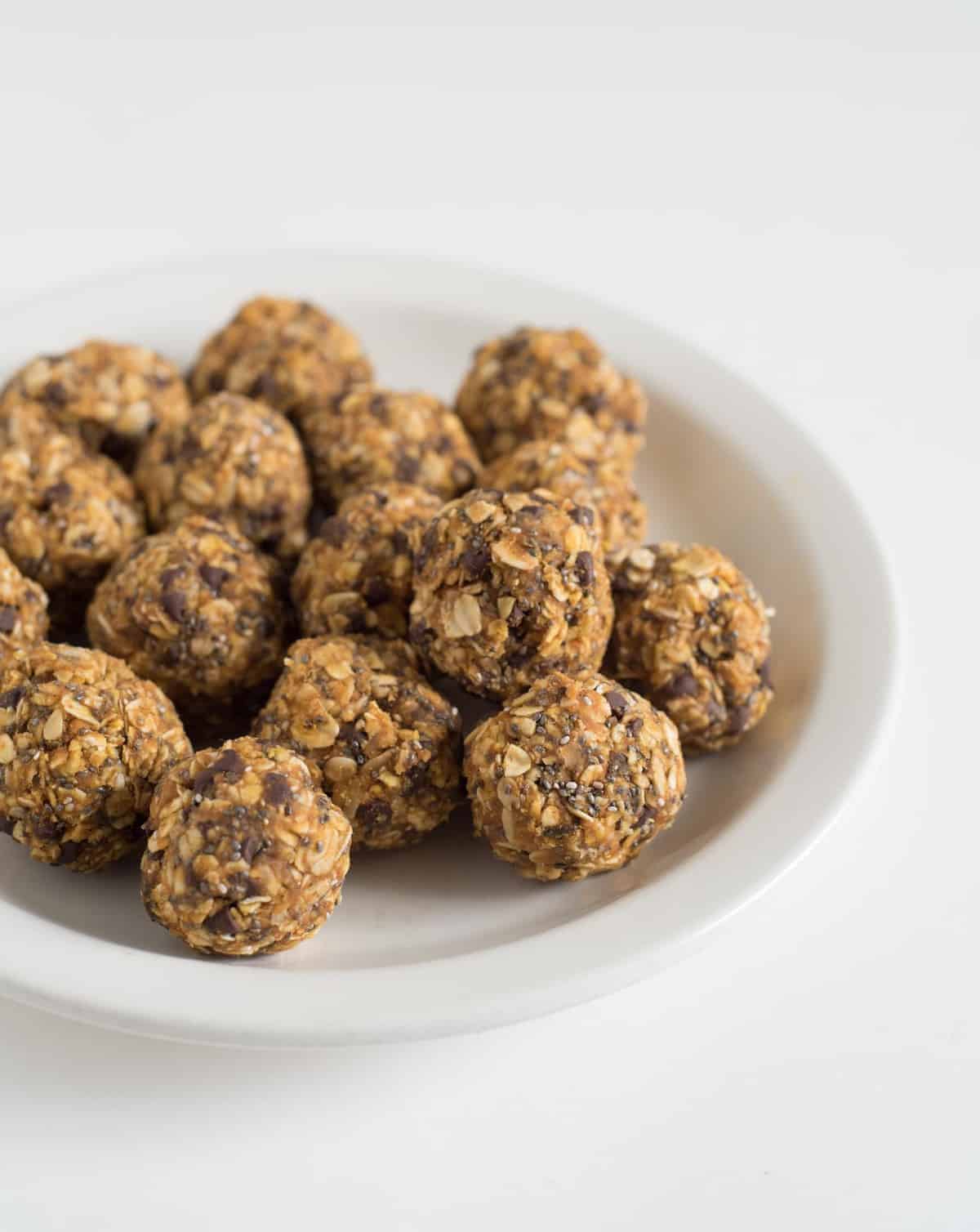 Ingredients:
1 1/2 to 2 cups dry, uncooked oatmeal
1/2 cup all-natural peanut butter or other nut or sun butter
1/2 cup pumpkin puree
1/4 cup chia seeds
1/4 cup quality honey
1 teaspoon vanilla extract
1/2 teaspoon cinnamon or pumpkin pie spice
Instructions:
In a medium bowl,a add 1 and 1/2 cups oats, peanut butter, pumpkin, chia seeds, honey, vanilla, and cinnamon. Stir to combine well. You want the mixture to be soft but not too sticky. If you pick up a generous spoonful, you should be able to roll it into a ball and only make a minimal mess (it should stick together when rolled but still feel tacky on your hands). Depending on the type of oats you used (old-fashioned or quick oats), you made need to add up to a half cup more oats and stir until you reach the desired consistency. Again, it's ok if it's a little sticky because the oats will absorb some of the moisture after a little time passes, but unworkable sticky isn't the goal.
When the mixture is workable, add the chocolate chips and stir to combine. Scoop a large spoonful into your hand and roll into balls. Repeat with remaining dough. Keep these in the fridge for up to a week, or in the freezer for much longer.1/2 cup mini dark chocolate chips
https://www.blessthismessplease.com/no-bake-pumpkin-oatmeal-energy-bites/